I finished calorimetry last night and took pics this morning. Now to just figure out which button to use. Help me decide please.....I like all three of them with it! >.<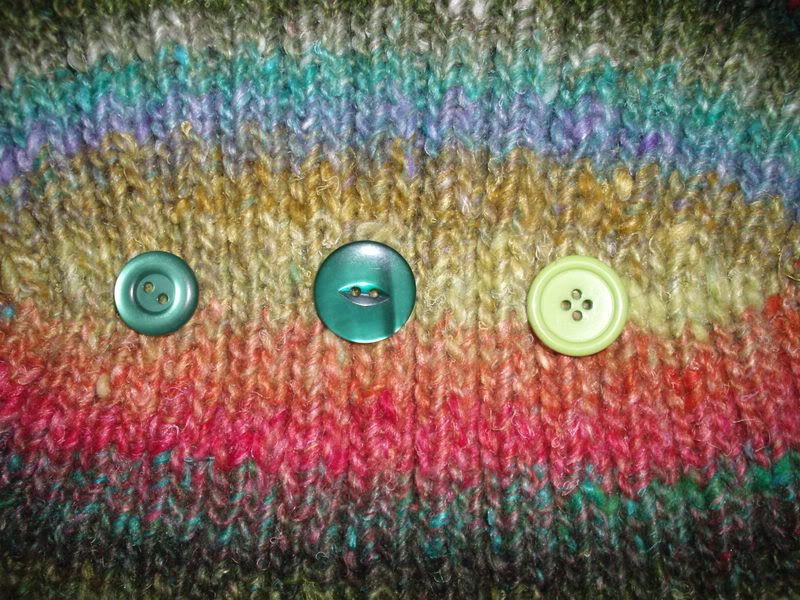 The other problem with it is that it turned out kinda big. However I'm not frogging it again so I can live with it not being exactly like the directions said it would be. If I do it again I think I will try different yarn and see how it works that way. I was thinking of making these for the girls with the leftover yarn from their scarves. We'll see if that happens.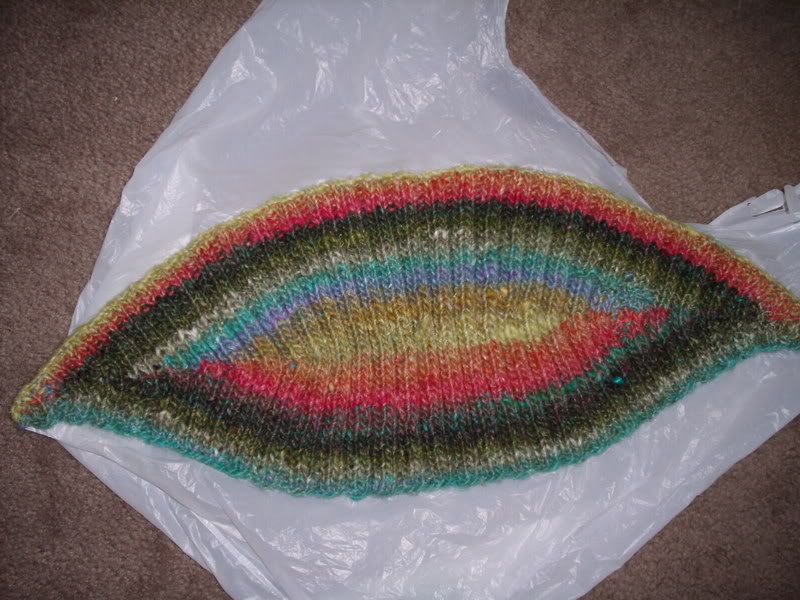 A Closer look at the colors an how the two skeins went well together. yup I needed two skeins of Noro to make this - well almost 2 - about 1.5 maybe 1.75 to be exact.